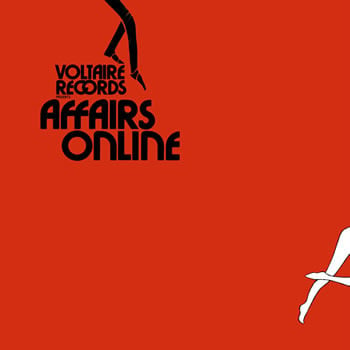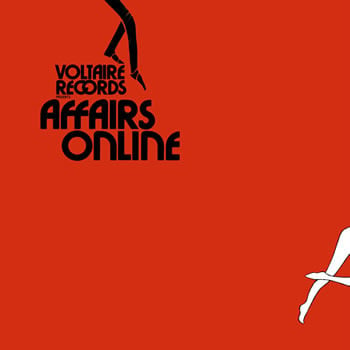 Affairs Online 12"
by Various Artists
$10.00
Digital Download :
itunes | amazon | beatport
Affairs Online is the first compilation from Voltaire Records. Featuring producers from Stockholm, Tokyo, New York, and San Francisco, this album merges influences from around the globe to drop funky, prog-driven electro beats that lean left of the obvious.
Mystery producer Erik Artur starts off the comp by warping all genres with his short radical piece Redla. Steve Moore's (of Zombi) solo project LoveLock pays homage to classic synthesizer disco on Champagne. Always defying expectation, Tokyo's Narctrax brings an unexpected twist by combining prog-rock, electro and his own unique melodic cues with Unweave the Rainbow. Loose Shus pumps out the Juno bass lines, and then travels through wormholes of electronic space on Featurette. The very young and very talented Swedish producer Le Pimp offers BTTB, modern boogie electro that's wise beyond its years.